Hey guys how's it going? Weekly Check-in time! This week had a lot of watching because of my work was wrapping up for the summer, the summer holiday season started this week, plus I was watching quite a bit of stuff with my dad.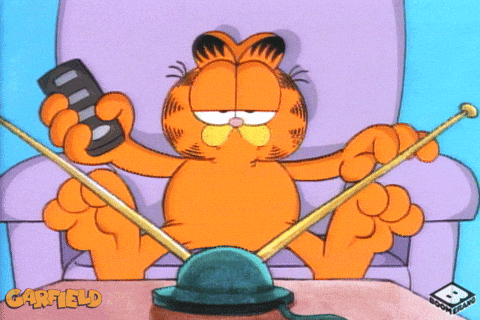 Because of this, I watched three movies and three TV shows along with two anime. I also read one manga volume and listened to one podcast. Onto the media!
Movie
The Darkest Hour
This movie was one that definitely helped me to see Winston Churchill in a new light especially when it comes to the events of World War II that are discussed here. It also shows how difficult the role of a prime minister of a country can be when half of the political arena is opposed to every move they make. I think my one issue though, is the way they presented Churchill's secretary; I am sure he probably did have someone like that on his staff who probably was treated the same if not less than the person in this role, however, there were moments that she felt like she took too much time away from Churchill. Because of that along with my positive thoughts, I have to give this a 4 out of 5 stars or 4 sushi 🍣🍣🍣🍣.
Hotel Artemis
I think I had too high expectations going into this movie after watching the trailer. I liked that there was a lot of cool technology, a dystopian world, and morally grey characters. There were also a ton of one-liners that I laughed out loud at. However, for me personally, I wished to know more about everyone's background and that there was more to the story and characters than what was presented plus what happens now?? Because of that, I have to give this movie a 3 out of 5 stars or 3 sushi 🍣🍣🍣.
American Hustle
This movie is one that my dad has had on his list for a lonnnnng time and I was curious about this also. Trigger warnings for attempted rape, racial profiling towards Arabs, and overall awful language. All the actors in this movie are ones that I have seen in other places and they all expanded their experience and prevented themselves from being type casted in my book, the mystery was also very fun and deep dove into a lot of different things into the 70s culture/scene and I could feel for most of the characters (except for one). Overall, I was very intrigued throughout the movie and my only issue towards the end was that the ending took too long to finish. Because of these points, I have to give this movie a 4 out of 5 stars or 4 sushi 🍣🍣🍣🍣.
TV Show
Cursed
So this series is based on a young adult novel with the same name and although I haven't read this novel, I still enjoy this series and here's why: First, trigger warnings for violence, body horror, negative religious undertones, and quite a bit of bullying. Second, to the positives: The world so far is very vast and lush with a twist of King Arthur mythology with some others that I am unsure of at the time of writing of this blog post. There also is a lot of mystery and good one-liners but at the same time, there are a lot of people that you love to hate similar to Game of Thrones. There's also some fun graphic transitions that are visually appealing that go from one character perspective to another with ease. My only issue I have so far is that some of the episodes seem too long and I am just hoping its going to finish strong. Because of these points, I have to give this a 4 out of 5 stars or 4 sushi 🍣🍣🍣🍣.
The Great Food Truck Race
This week I decided to show my family the great food truck race and so we decided to watch from the very beginning and wow I can understand why things have changed so much since this first season but also why they made things equal in the future. Overall though, my family thought it was very fun and they would enjoy more seasons. Because of these points, I have to give this season a 4 out of 5 stars or 4 sushi 🍣 🍣 🍣🍣.
Storage Wars
This is a series that really fascinates my family and I because of the gamble but also because of what people actually store in abandoned storage units (its very interesting). What is more unique to this show this week was that there was a lot more negative conversations plus they decided to go to Vegas (this is based in California). So this part of the season was a bit disappointed but overall though, this is something we as a family we can continue watching in the future. Because of these points, I have to give this show a 3.5 out of 5 stars or 4 sushi 🍣🍣🍣🍣.
Anime
Rent-a-Girlfriend
Is it bad that I had a bad feeling about this series from the moment I heard about it?? Probably. I think though because of the fashion of the female characters and the fact that fake dating is a concept in stories that I enjoy when its done well. However, with this series, I am really not a fan of any of the characters except for a couple of them and the plot is just I understand but at the same time, it seems very stupid in not a fun way. Trigger warnings for bullying, sex jokes with the male perspective, suicide jokes, and so much miscommunication I am going to scream. Because of these points, I have to give this 2.5 out of 5 stars or 2 sushi 🍣🍣.
One Piece
This is an anime that is a fantastic undertaking, First, Trigger Warnings for cursing, violence, both verbal and physical abuse, and a lot of deception (but with pirates that is expected along with drinking). Well I wasn't sure if I was going to tackle a big hyped series after I tried Bleach and of course obsessing and loving Fairy Tail and Inuyasha, but, I did somehow and I am pleasantly surprised with how much I am enjoying this anime. I think because, like Fairy Tail and Inuyasha you are met with all sorts of different characters that fit together so well with one over arching goal but, there's also an amazing expansive world that I have only seen a snippet of. I have a feeling this will be a show that I stick to for the rest of the summer. 4.5 out of 5 stars or 5 sushi 🍣🍣🍣🍣🍣.
Podcast
Dub Talk
I feel like this podcast is always a fun one to listen to on my commute because 1., they always tell me about different anime out there that I may have heard of but I didn't know what it was about, and 2. It sounds like a group of friends having an hilarious discussion about voice actors and their respective roles. This week I listened to several that turned me onto some anime that I may not have found on my own. 5 out of 5 stars or 5 sushi 🍣🍣🍣🍣🍣
Manga
Series Starters
Otaku Elf
The last time I read a manga like this, I enjoyed it, but at the same time, it had way too much nudity for my liking. This one though, is very wholesome and gives me the feels of Kamisama Kiss, but more of a friendship between two friends one being wise beyond their years with needing some assistance with the modern world, and the other being a child who needs assistance with traditional elven culture. My only issue with this is that it can get dated depending on the otaku content. Overall, I am excited to continue on and will have to give this manga a 4.5 out of 5 stars or 5 sushi 🍣🍣🍣🍣🍣.
The Week Ahead
For the week ahead as well as for the summer, I want to try and tackle some reading/watching some series that have been on my list that throughout the year were put on the back-burner. I am excited to accomplish that (or at least attempt it). What about you guys? What have you read and watched this week? Let's talk about it!