Hey guys how's it going? This week was one that I slowed down on my media.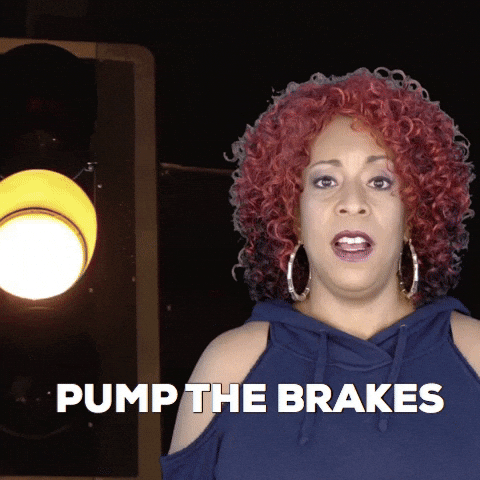 I still read quite a bit (I think its easier to do during the day rather than watching things but you know I still watched 1 movie and 1 TV show this week, I also listened to 1 podcast episode earlier this week, with reading 1 comic collection, 4 volumes of manga, and 2 novels! I also did quite a bit of Netgalley reviews this week. Onto the media!
Movie Rewatch
Dead Poets Society
My parents and I watched this movie this week because it was on prime and it is rewatchable but at the same time can be a bit mundane and boring at least for me. The most famous lines in this movie is in towards the beginning and the end of the story and because of that the middle is kind of boring (or maybe I am just not the right audience you know) in my personal opinion. However, there are a lot of tiny moral lessons sprinkled in throughout. It just goes to show that teachers can truly make a difference in a child's life for the better. Because of these points, I have to give this a 4 out of 5 stars or 4 sushi 🍣🍣🍣🍣.
TV Show
Battle Bots
This is a show my boyfriend recommended me and I know what you are thinking. "Sushirainbow, you don't typically talk about actual battlefighting on here. And the truth is no I don't, however robotics has always fascinated me every since I was a child so watching people creating robotics and fighting each other was very intriguing and cool today. I think my only issue is how long it can be at least when it comes to where I watch it. But because of these points, I have to give this a 4 out of 5 stars or 4 sushi 🍣 🍣 🍣🍣.
Podcast
Novel Life
At the beginning of this week, I listened to this podcast about a adult romance series I have heard so much about (and started reading it last year) and the discussion that was presented was amazing. This particular series discusses several different kinds of physical and mental disabilities and the podcast presented two people who could relate to this series like I do. It made me want to continue the series and I hope that this podcast continues the dynamic with two people. Because of these points, I have to give this a 4 out of 5 stars or 4 sushi 🍣🍣🍣🍣.
Comics
In Love and Pajamas
This week, I was able to read this comic collection during one break at work and haha. This is something if you are missing the love of your life or are in that stage in your relationship where you are best friends as well as loves, that you can read and have warm fuzzy feels.
You do not have to read this comic collection all at once in order to appreciate it.
I think also this is the perfect valentine's present for your significant other (especially if you are in a long distance relationship). I know some people are not a fan of the artstyle, but I truly think the content can assist in overlooking that tidbit. Because of these points, I have to give this comic collection a 4.5 out of 5 stars or 5 sushi 🍣🍣🍣🍣🍣. This comes out Feb 2nd so check it out when it does.
Manga
Series Starters
Blue Flag
So reading this starting out the week, I can completely see the hype for it. However, this particular volume felt a little slow in plot. I know its going to get better, but still.
This has someone helping someone else get with a classmate but there's a twist that we find out at the end the very end. I already knew the twist going in because people spoil it in their reviews (I won't do that but let's just say its a very inclusive story).
The artstyle was very gorgeous and cute especially with one of characters looking like a chibi which was adorable. I think though if you want to read this series, you need to have more than one after the first one because of the cliffhanger. Also think of it as a slice of life romance. Because of these points, I have to give this a 4 out of 5 stars or 4 sushi 🍣 🍣🍣🍣.
Series Continuations
Incurable Case of Love
This manga series is one that has all the feels of a medical drama plus a hilarious romance. This particular volume has the romance moving forward with some more professional aspects added such as going to a convention and falling in love with your career all over again. That was something that I appreciated was added into the story. My only gripe with this particular volume was that there was such an emphasis on sex that if you haven't had sex in the relationship is it real? That is not something I personally agree with and I appreciated every time that the main girl character shot it down. Because of these points, I have to give this volume a 4 out of 5 stars or 4 sushi 🍣🍣🍣🍣.
So Cute it Hurts!
I am so glad I read this this week. Its one of those series that definitely makes me laugh and smile and its got a mystery along with a body switching element involved.
This particular volume started some first dates and *heart eyes* I have forgotten how adorable the artstyle is and how one of the couples interacts its very cute.
I think my only issue is all of the miscommunication that happens. There are moments that its funny and cute but otherwise that's not what I am a fan of. Because of these points, I have to give this particular volume a 4 out of 5 stars or 4 sushi 🍣🍣🍣🍣.
Komi Can't Communicate
My goodness, I just don't know how I feel about this series yet again. This particular volume went into some dark places (Psychologically) that I think were unnecessary to the plot and I just do not know what to think of it. I enjoyed the adventures the main characters went on such as going shopping with friends for the first time and going to the ramen bar (so delicious I wanted to eat there too) but, the added characters that were apparent in this volume made me worried on how the rest of this series is going to go. I hope it goes better, but frankly I do not know right now. Because of these thoughts though, I have to give this a 3 out of 5 stars or 3 sushi 🍣🍣🍣.
Novel
Wench
Hmmmmmm….. what can I exactly say about this book?? Well its very unique and fascinating yet conniving and twisty all at the same time.
Trigger warnings for self-harm, violence, and verbal abuse.
This is a standalone (from my understanding) and I will be honest there were moments that things seemed out of order and if not out of order too long.
The magic systems are very unique and fascinating and the ending was fulfilling yet unsatisfying all at once.
I do like the inclusivity of the characters and most of them were very fun to read about. But I think I had too high expectations when I read this or perhaps I was the wrong audience I am not sure. Overall though, this was a fun fantasy story and I would recommend it to people who like fascinating characters and magic systems 3.5 out of 5 stars or 3 sushi 🍣 🍣🍣.
Always Only You
So in my review of the previous book in this series, I said that that book ticked all of my boxes. This ticked even more! I couldn't believe it. I think I love this one more than the previous book because it presented a more adult romance number one, number two, it has an autistic main character that held close to my heart along with the lines talking with someone else about being newly diagnosed with autism (which holds even closer to my heart for people who know me well). But those are not the only things I loved about this. I also loved that there was discussion of feeling like a burden because of the past and I understood that. I also appreciated the love that was shared from both parties involved and how slow and steady they were. To be honest, there is so much more that I could say about this book and as of now this is my favorite autistic represented book of all time. All the stars and all the sushi 🍣🍣🍣🍣🍣🍣🍣🍣🍣. Check this out if you haven't already.
The Week Ahead
This next week, actually this entire month, I'm going to take it easy but at the same time keep exploring all different kinds of media not just one kind. But you know me, sometimes I like to stick to one mood and roll with it haha. What about you guys? What did you read/watch this week? Let's talk about it!